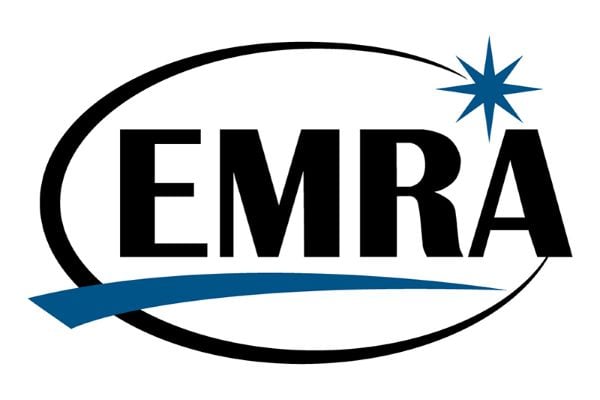 EMRA Committees – COVID Resources
March 30,2019
The Admin and Ops Committee held a zoom call with Nida Degesys, MD to discusses the things that UCSF has been doing to accommodate COVID patients in the emergency department and many things that have to be considered for patient and provider safety.
Watch Now
The Critical Care Committee is maintaining a list of resources and an excellent starting point for information on COVID-19.
Critical Care Committee
The Wellness Committee has compiled a list of resources and member benefits for personal wellness.
Wellness Committee
Be part of an EMRA Committee.  It's easy and free!  
Join a Committee
COVID and Other Resources Available
March 22,2019
EMRA indexes over 50+ emergency medicine specific FOAMed, educational sites, online journals, Blogs, and Popular Content EVERY DAY. See publicly curated COVID-19 content or search using your own topic.
Search COVID
Playing through the Pain: An Important COVID-19 Update
March 15, 2020
As the house of medicine bands together to tackle COVID-19 from the frontlines, we have been informed that one of our #EMRAfamily is battling this virus as a patient. We send our strongest support and well wishes for a speedy, smooth recovery – and we ask that you please keep your health in mind, even amid the unprecedented challenges ahead.
Learn More
ABEM Messages Regarding COVID-19
March 19, 2020
ABEM has released new temporary policy change regarding board eligibility and training weeks during this uncertain time.
Learn More
ACGME Resident/Fellow Education and Training Considerations related to Coronavirus (COVID-19)
March 11, 2020
The ACGME has released guidance on COVID-19 associated with work hour requirements, resident/fellow rotations, time away from programs, and general guidance.
Learn More
Unlock Your Inner Radio Personality?
EMRA's all new podcast is looking for resident hosts to be the voice of our specialty. The deadline is quickly approaching, so do not delay!
Apply Today
Honoring Excellence in Emergency Medicine
EMRA is proud to offer a robust array of awards, scholarships, and grants every year – recognizing outstanding work and helping to foster excellence among clinicians, educators, and leaders in EM. Please join us in congratulating the EMRA 2020 Spring Awards recipients.
2020 Recipients
Be A Voice and Advocate for Residents
ABEM is forming a Resident Ambassador Panel (RAP) to assist ABEM by providing a resident's perspective with certain ABEM activities, such as communication about the In-training Examination, applying for certification, the Residency Visitation Program, and the ABEM website.
Nominations Due April 10.
Learn More
Leadership and Advocacy in DC 
The ACEP Board of Directors and ACEP staff have been closely monitoring the COVID-19 pandemic and the dominoes falling across the world. Knowing how urgently our emergency medicine community is needed to combat this crisis, we have made the very difficult decision to cancel our upcoming spring meetings. This includes the Spring 2020 Leadership and Advocacy Conference in DC.
See What's Happening